x
Do You Struggle With What To Wear
x
When Speaking or Giving a Presentation?
.
or
.
Are you giving a

TED

Talk

and don't know what to wear?
x
I Can Help You Feel More Confident & Look Fabulous!
FOR BOTH IN-PERSON AND VIRTUAL PRESENTATIONS
.
Are you giving a Ted Talk, an in-person presentation or a presentation on a virtual platform? Shelley can help you create the perfect look from head to toe so that you're wearing the perfect colors and styles for your body, and the perfect colors for your background, either in-person or virtually, so that you feel more confident, look more credible and will stand out to be noticed as the authority you are.
x
This is a MUST if you're giving a Ted Talk, speaking in front of a large audience, or creating videos or podcasts.
Ted Talk Tedx what to wear
TESTIMONIALS
Shelley knows what she is doing and has real expertise in how you look. She was there during the talk as well to help and guide me at every step. I highly recommend Shelley and anyone who is looking for an image consultant you shouldn't think twice about who to go to. Shelley Golden is the person who will take care of you.
Hassan Tohid, Ph.d , TEDx speaker
She was easy to work with and gave me great advice on how to select a look that was modern yet within my comfort zone. Shelley was by my side, making sure I looked my best and feel confident in my look, so I could focus 100% on delivering my message on stage.
Navin Kunde, Ph.d Innovation Leader, TEDx speaker
Start with WOW!
How to Dress For Greater Impact & Confidence
on Stage, Camera and Virtual Platforms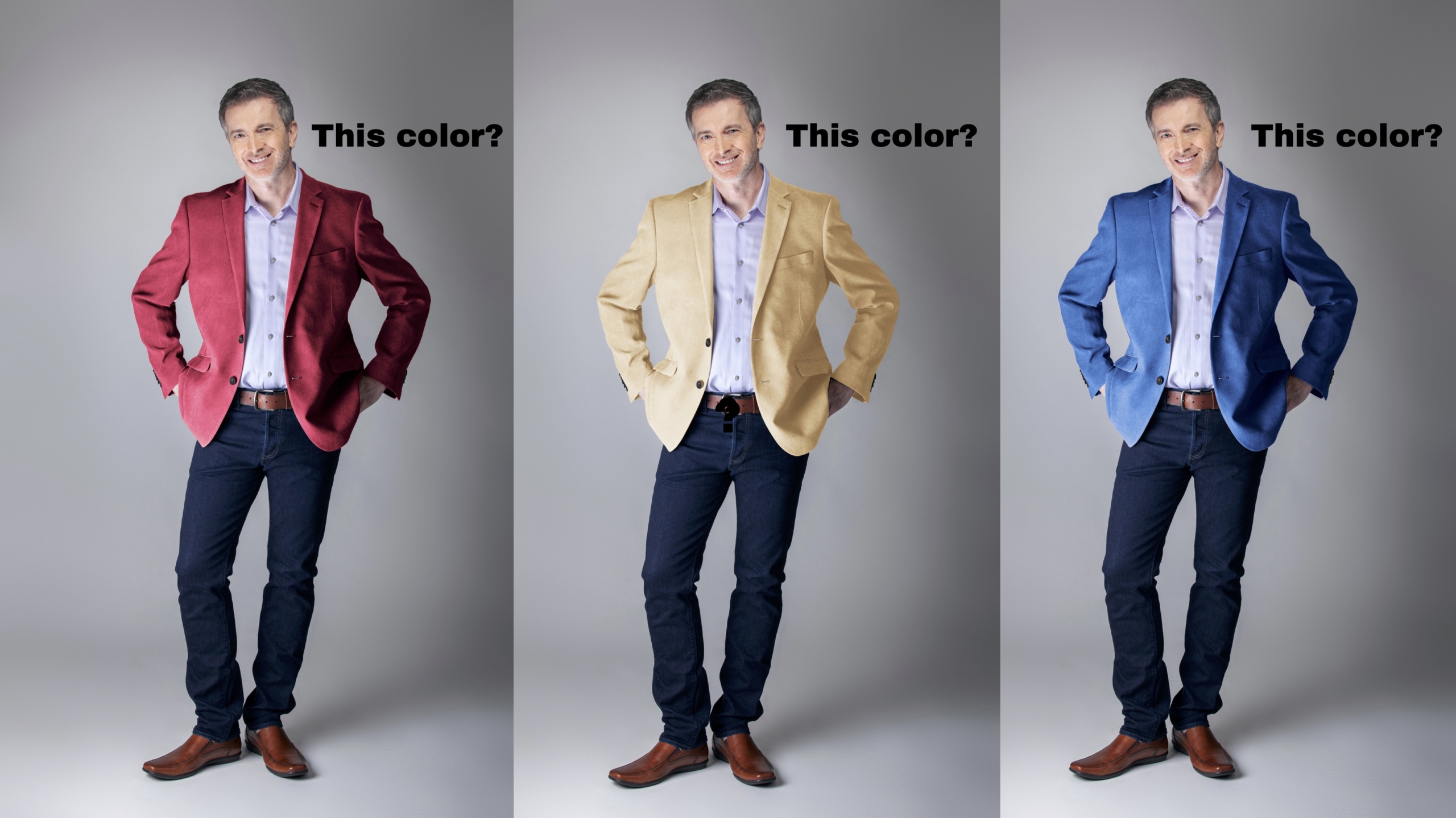 x
x
TWO INDIVIDUAL 1:1 CONSULTATIONS
Two – 1-Hour INDIVIDUAL 1:1 Zoom Sessions With Shelley
We will take a deep dive into:
YOUR Body shape and what style of clothing works best for you.
YOUR specific color palette and what colors you should wear on stage and what colors to avoid
Create a detailed shopping list, if necessary
Create specific outfits from head to toe that work for YOU, YOUR BRAND and YOUR AUDIENCE.
The second call will be scheduled during first call
$395
CHECK OUT MY VIDEO
x
10 Tips to Look Better on Stage
For Speaking and Presentations
x
x
Improve your Confidence
Elevate your Personal Brand
X
X
"Shelley delivered an outstanding presentation.  She is incredibly knowledgeable about clothing, textiles and how to present and adorn the body in the best possible light, no matter one's shape.  Her presentation had excellent graphics and images and was entertaining and easy to comprehend.  I highly recommend Shelley for any group."
Darcie Ellyne,  MS. RD., Sutter Health
How to Make an AWESOME
First Impression
Business Casual – The Power and Impact of the
Right clothing on your Personal Brand
Do you get noticed when you walk into the room?
Learn how to create an AMAZING FIRST IMPRESSION
Are you attracting the people you want to do business with?
Learn how to create your own personal brand through your clothing