CORPORATE & GROUP
ZOOM MAKE-OVER PRESENTATIONS
As a result of COVID 19 with more people working online from home, Shelley created the ZOOM MAKEOVER. This timely and innovative 5-step process helps companies, law firms, professionals and speakers transform and up-level their online screen presence by increasing personal engagement, improve their personal brand, and aligning all the visual aspects in the Zoom "box" to increase their bottom line.
Shelley Golden has been in high demand and has quickly become the ZOOM MAKEOVER guru. She has spoken to and helped hundreds of companies, professionals, and speakers to transform and improve their online screen presence and has appeared on numerous interviews and podcasts on this subject.
Zoom Makeovers up-level the screen presence of your employees and team members to create a more professional image and match your brand with your message.  This leads to more effective leadership and more productive teams.
Create a statement about who you are and the organization you represent.
Shelley is the best presenter on Executive presence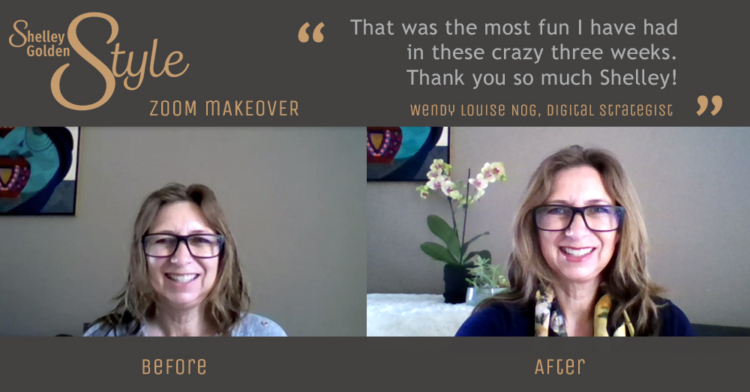 Up-level your lighting, background, clothing, and makeup
Understand what colors work best and what colors to avoid
Increase your confidence and personal brand
Gain greater respect when virtually inviting people into your home or office

  
sd
Shelley gave a brilliant "Zoom Makeover" presentation to our consultants. I received positive feedback from our employees and also received unsolicited feedback from potential clients shortly after Shelley's presentation. We were told that our consultants presented themselves very well on Zoom, which set them apart from others and lead to closed business.  I would highly recommend Shelley 
C. Wilson. Director of Business Development, RoseRyan
INTERVIEWS  & PODCASTS ON ZOOM MAKEOVERS
The Business Power Hour  –   Interview with DEB KRIER – Podcast host and Communications Expert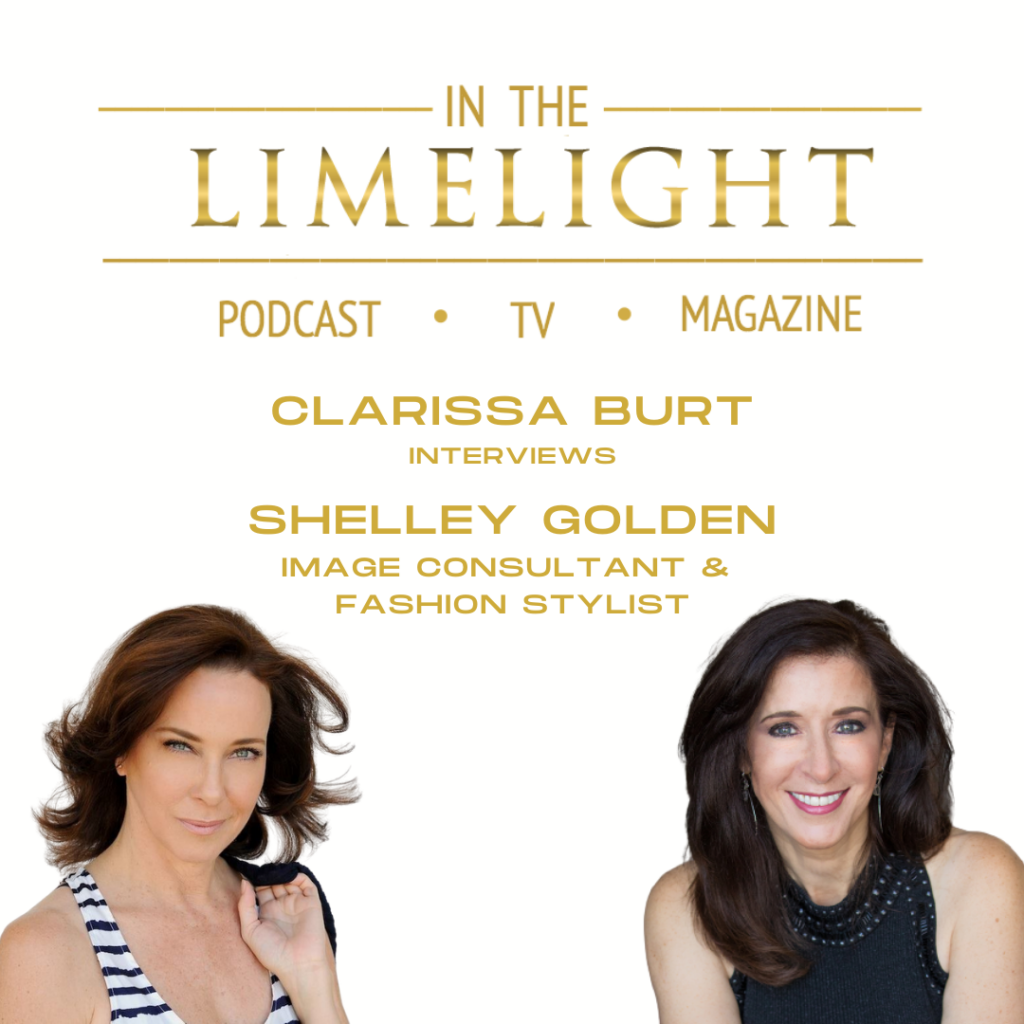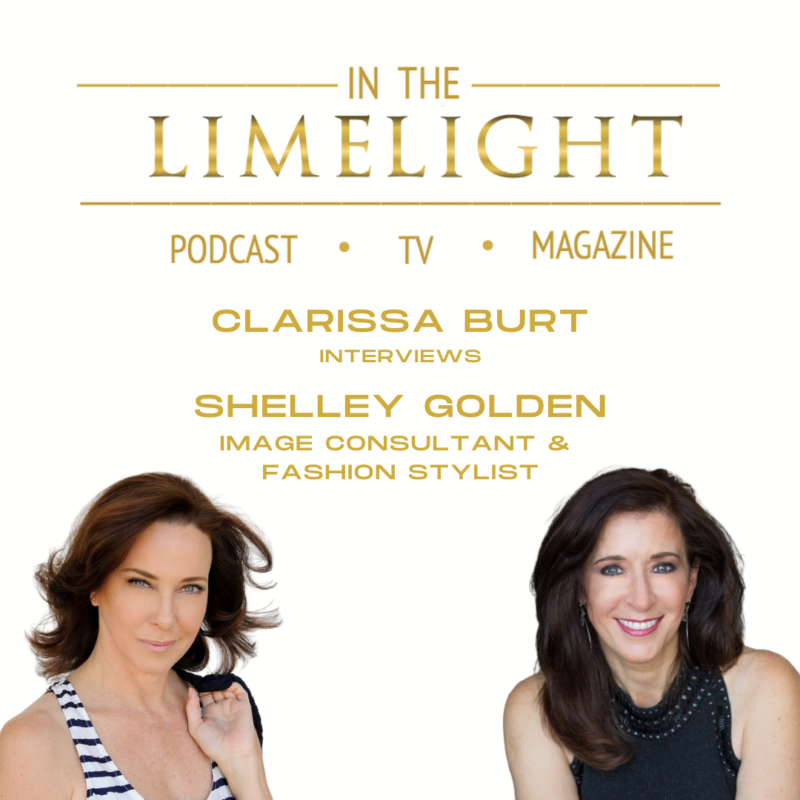 In the Limelight with Clarissa Burt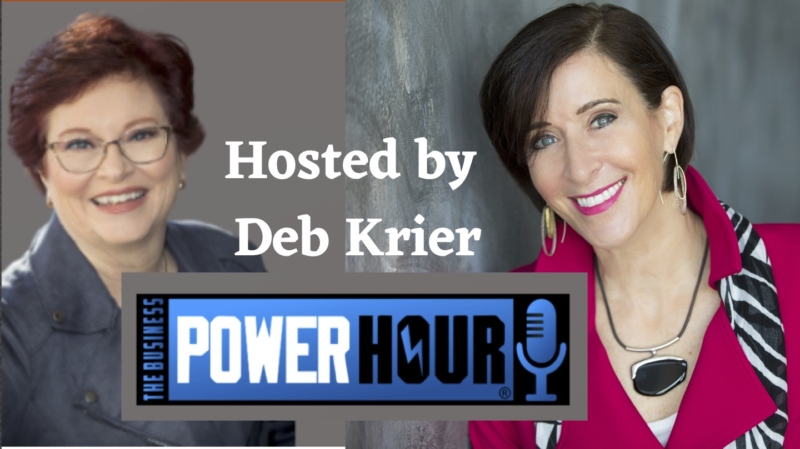 Power Hour hosted by Deb Krier
How to Make an AWESOME
first Impression
Do you get noticed when you walk into the room?
Are you confident with the way you look and your sense of style? On camera?  At a presentation?
By elevating your appearance, you will have greater confidence, more influence and greater ability to convert prospects into clients.
Learn what styles & colors work best
Learn to create the perfect silhouette that compliments your body
Learn how to create an AMAZING FIRST IMPRESSION
Business Casual – The Power and Impact of the
Right clothing on your Personal Brand
Are you attracting the people you want to do business with?
Learn how to create your own personal brand though your clothing
Learn how to empower your look and perfect Business Casual Dress for the specific market you're in
You will learn the nuances and variations of Business Casual in various cities and counties around the world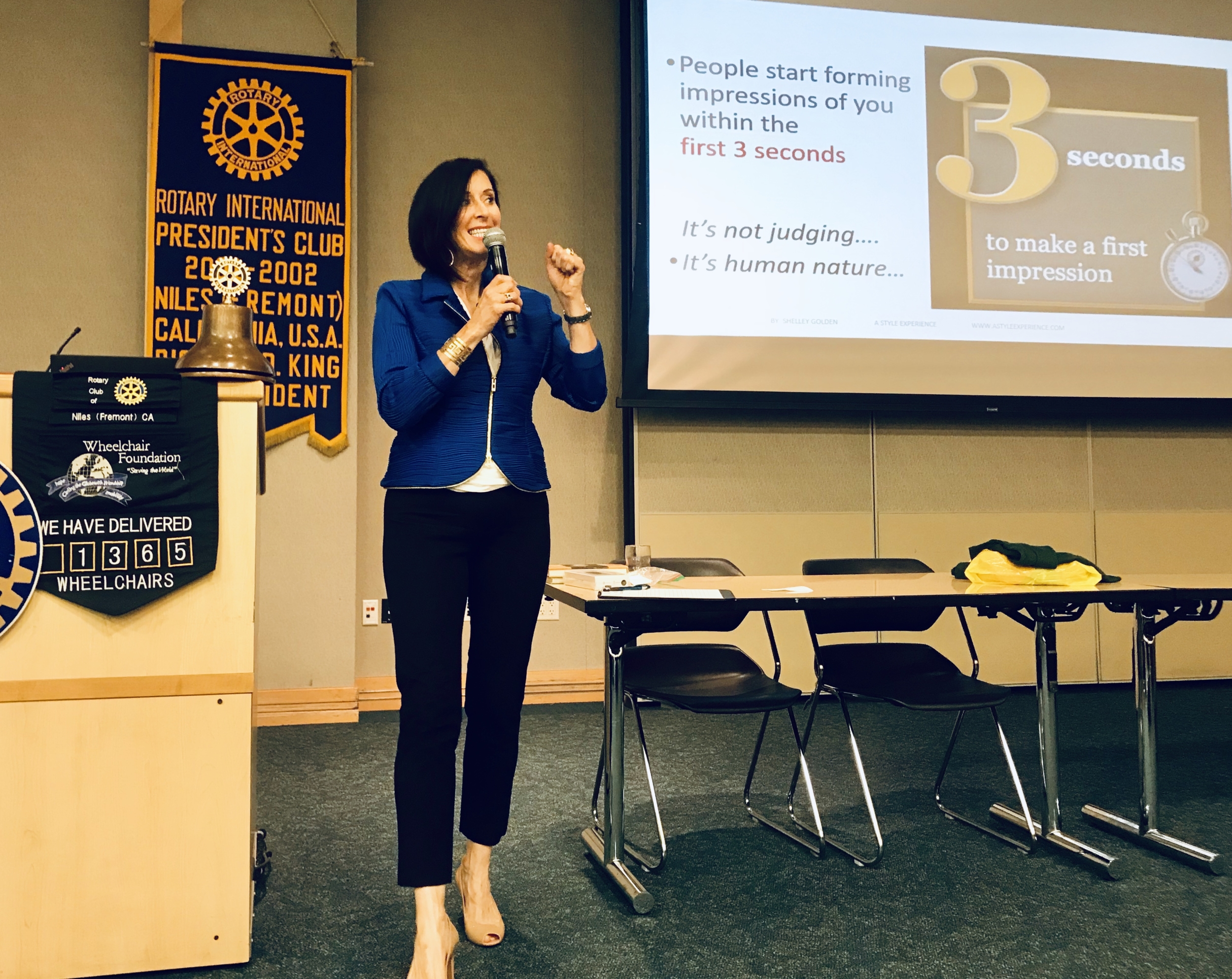 Photo of Shelley Golden speaking a the Niles Rotary in Fremont, CA
"Shelley delivered an outstanding presentation.  She is incredibly knowledgeable about clothing, textiles and how to present and adorn the body in the best possible light, no matter one's shape.  Her presentation had excellent graphics and images that was entertaining and easy to comprehend.  I highly recommend Shelley for any group."
DARCIE E,  MS. RD.
Shelley enthusiastically presented the information in a logical sequence. She was enthused and engaging in her presentation. The PowerPoint content was understandable and detailed with eye-catching appropriate graphics. Shelley is knowledgeable and charming–and a fun presenter! 
SUSAN S, MS. RD.