PROFESSIONAL SCREEN PRESENCE
IS PARAMOUNT
AS WE PIVOT TO VIDEO CONFERENCING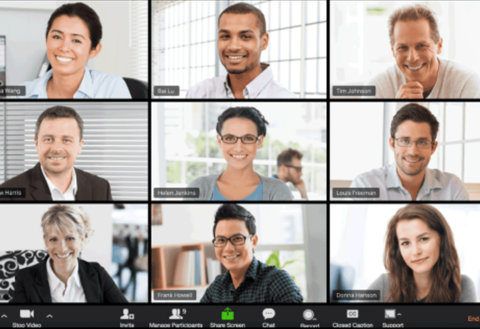 CORPORATE & GROUP
VIRTUAL ZOOM MAKE-OVERS AND PRESENTATIONS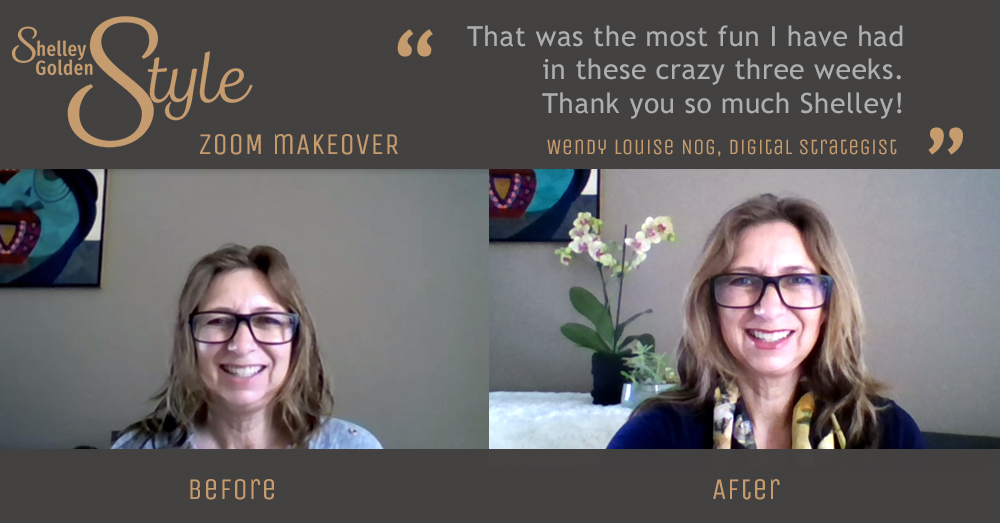 Shelley Golden
INTERNATIONAL PERSONAL BRANDING
IMAGE CONSULTANT AND FASHION STYLIST
Zoom Make-over Expert
Up-level your screen presence Look better on line
"Shelley, Thanks so much for speaking with members of Lawyers Club of San Diego – you got rave reviews!"
Arlene Yang, Esq.  Brown Law Group
Webex Make-over Expert
Speaker For Corporate presentations
"Thank you again for a fabulous presentation … there is an important secondary benefit of your work:  it brings teams together."
Wendy R, CEO
Zoom Make-over Expert
Speaker For Corporate presentations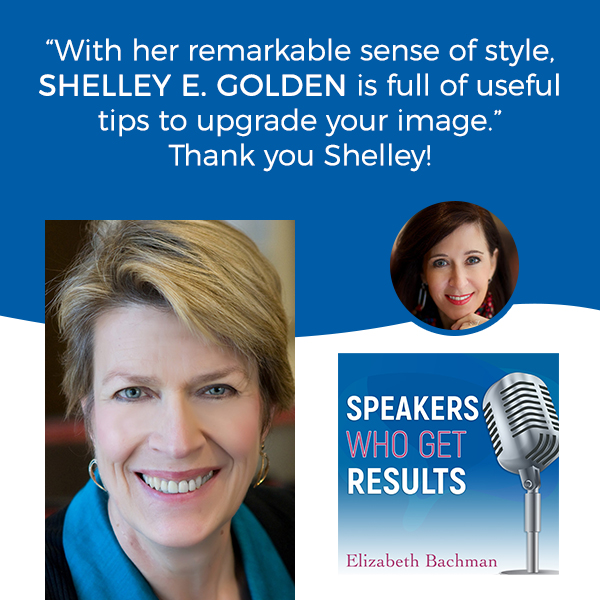 Up-level the screen presence of your employees and team members to create a professional image that builds confidence and respect, and increases your bottom line.  Shelley can work individually or with groups of your team members to transform their screen presence as they work from home by adjusting lighting and addressing background challenges.
As more and more organizations are conducting business on-line, you need all your employees and team members to look their best in the surroundings they are in.   Shelley supports professionals in presenting themselves on-line in a warm, welcoming and non-distracting space.
Shelley has a 5 step Zoom Make-over process that she takes clients through to up-level the their screen presence. Let's create a professional setting to get the feeling that you're sitting across the table with your colleague or client.
Up-level your lighting, background, clothing, and makeup
Understand what colors work best and what colors to avoid
Increase your confidence and personal brand
Gain greater respect when virtually inviting people into your home or office

C

reate a statement about who you are and the organization you represent.  
When you want to inspire, make an impact, and have people pay attention to you and what you're saying, everything needs to be in alignment.
Contact Shelley For More Information
"After having a "Zoom Make-over"  with Shelley,  I feel more confident about how I present on video.  She has a great eye for color and design.  I recommend her Zoom Make-over for any professional that has taken their work  online."
Darcie E , MS, RD, CDE, IFNCP
"This (Zoom Make-over) was amazing, it changed the way I look at being a presenter on Zoom. I learned about lighting and the importance of paying attention to the background that my audience is viewing. I walked away with a whole new perspective… I now come across as a highly paid expert in my field. I was reminded of the depth of your mastery."
Sabrina Braham M.A.MFT PCC
How to look your best on Zoom