J. Hilburn
Made-to-measure men's clothing
Made exclusively to fit your body and your lifestyle.
As your Personal Stylist, Shelley Golden offers you sophistication with J.Hilburn's impeccable suiting and jackets, shirts, casual pants, jeans, polos, golf wear and belts with loads of custom options…all at a reasonable price.
AMAZING QUALITY     VALUE     CONVENIENCE
Shelley comes directly to your home or office – you'll never need to set foot in a mall or clothing store again.
She offers impeccable service and expertise to help men build lean wardrobes so that they leave the house feeling confident in clothes that look great and fit perfectly, both professionally and socially.
J.Hilburn clothing is made-to-measure with fabrics from the finest Italian mills.
90 day FIT GUARANTEE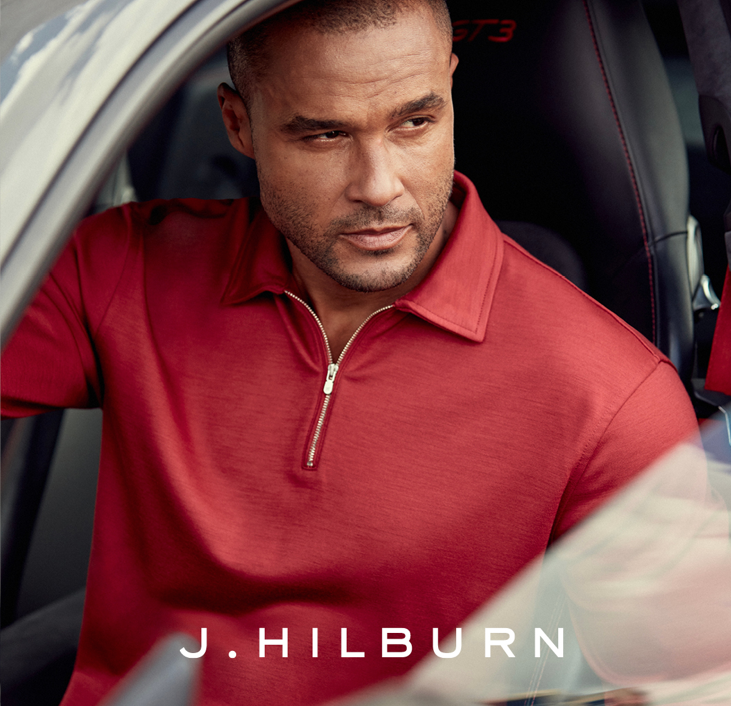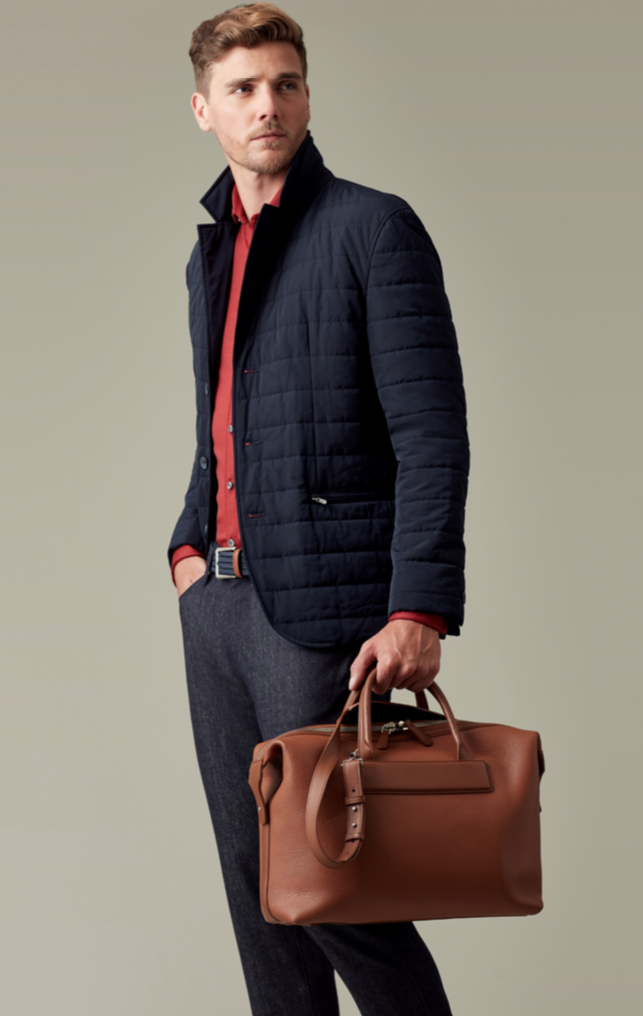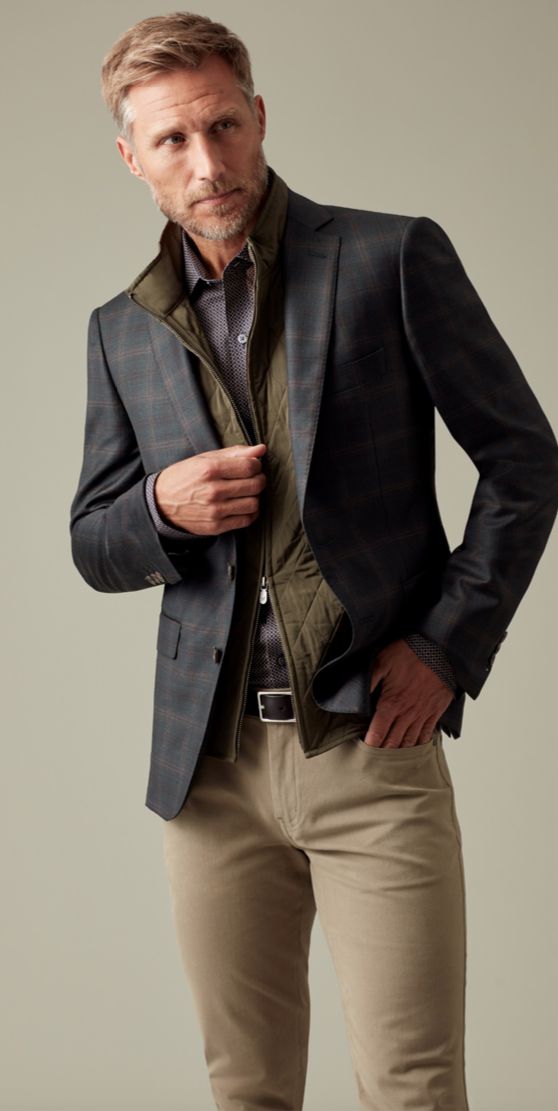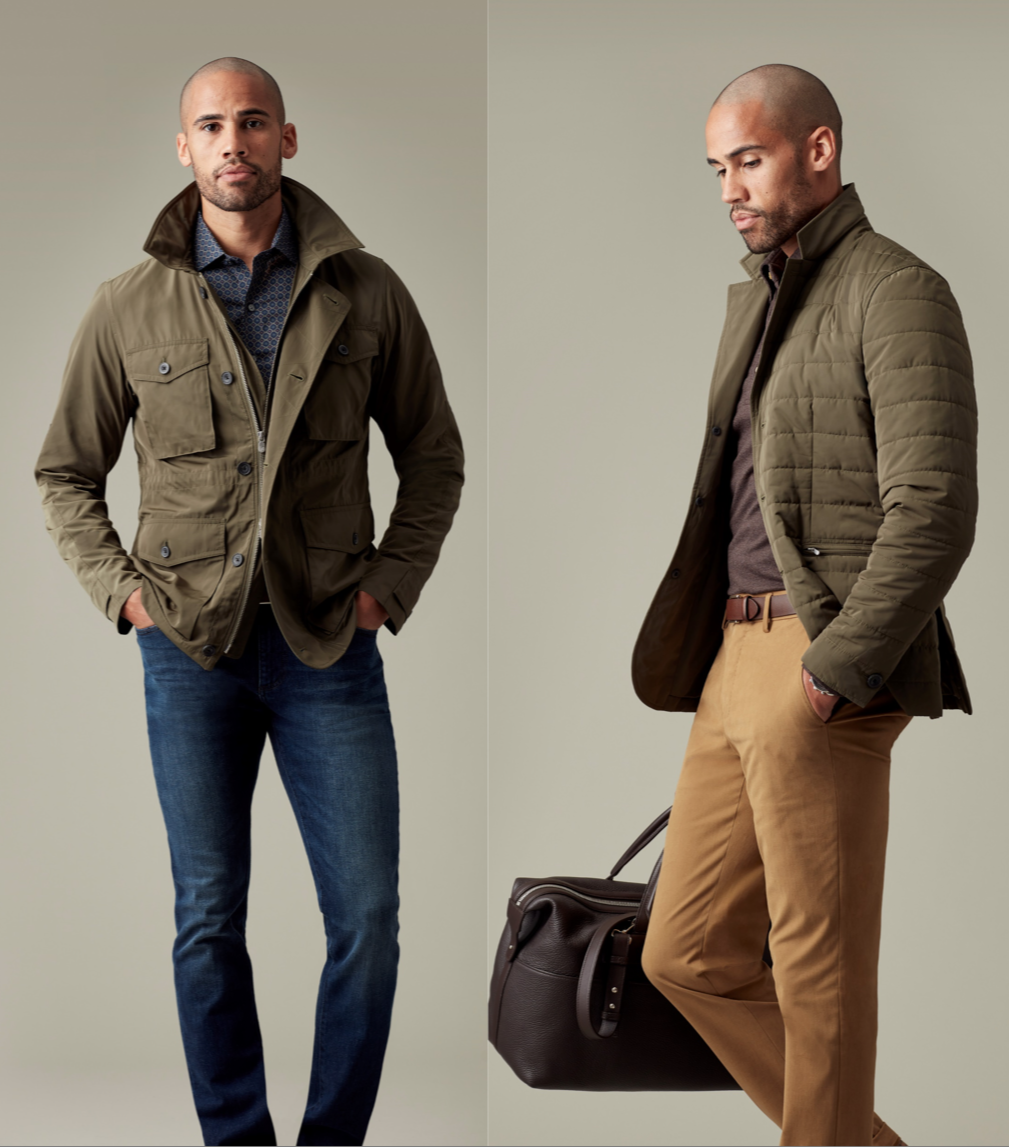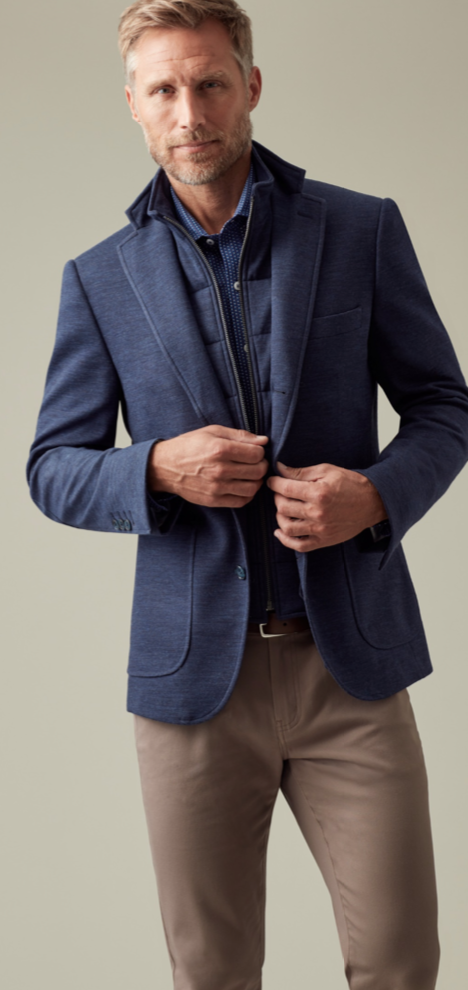 Refer a Friend…
and YOU can earn $50 in J. Hilburn credit!
ASK ME FOR MORE DETAILS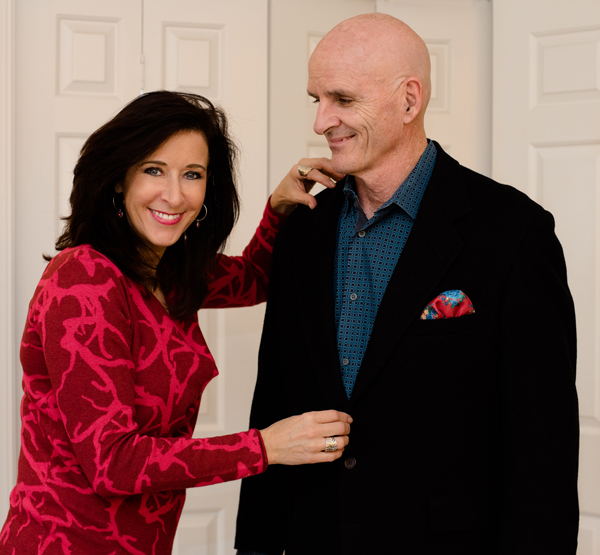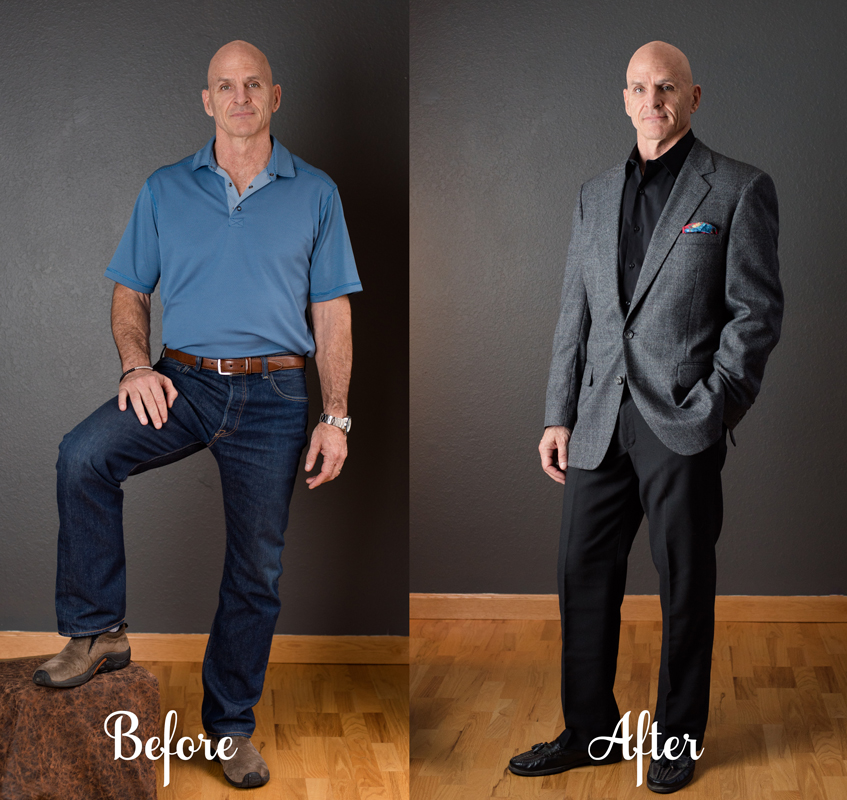 YOUR PERSONAL COLOR PALETTE
Yes, even for men!
Shelley creates your personal Color Palette especially for you and is completely unique to your individual needs! It is not from a cookie cutter template.
Shelley will guide you towards the best color choices for your wardrobe taking into account the exact colors of your eyes, skin, pink in your cheeks, lips, hair and whites of your eyes and teeth to select the perfect color palette that flatters YOU.  Each color swatch is personally selected and hand cut for your booklet.
Wearing your best range of colors will make you look younger, healthier and more vibrant. While wearing unflattering colors can make you look older, tired and even ill.
How you wear color also affects your perceived body shape.
This is why a color analysis an essential part of a every man's style makeover.
A personal color palette fan makes a great gift for that man who has everything!"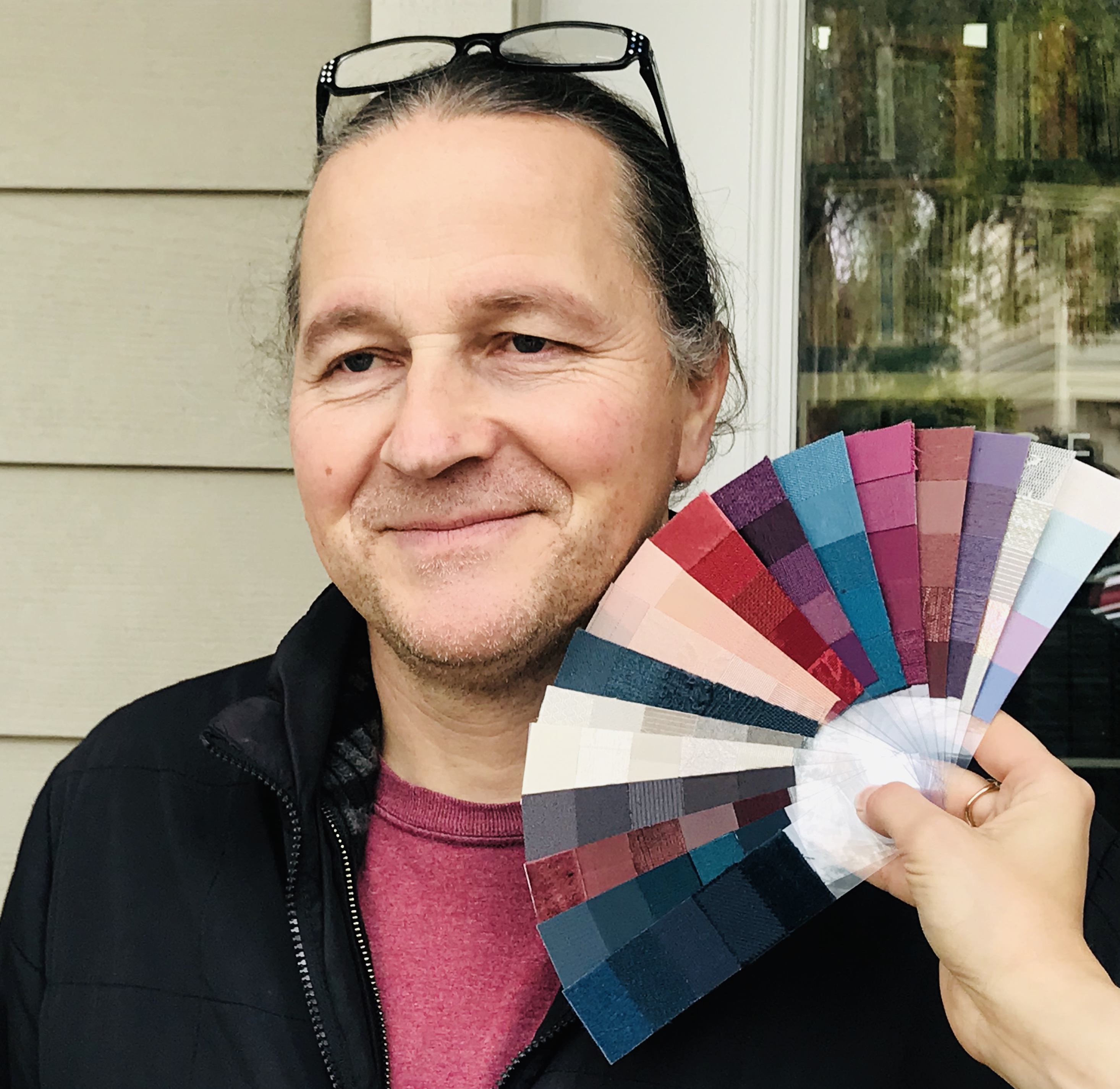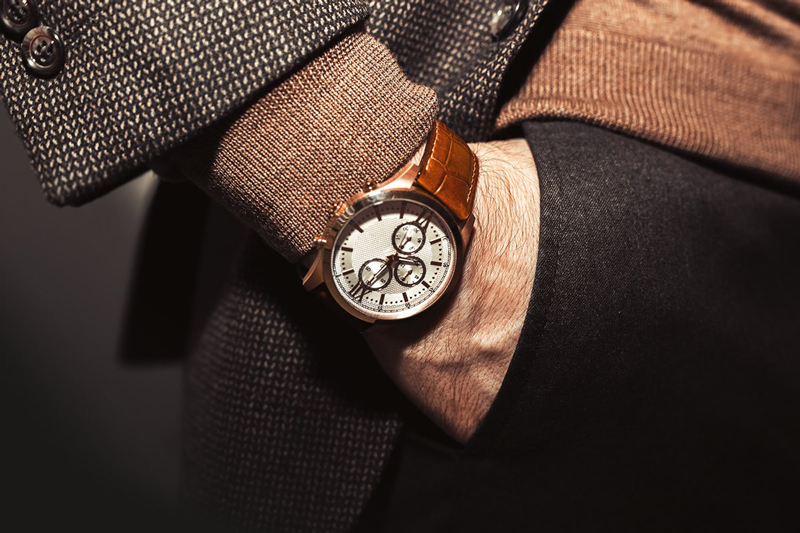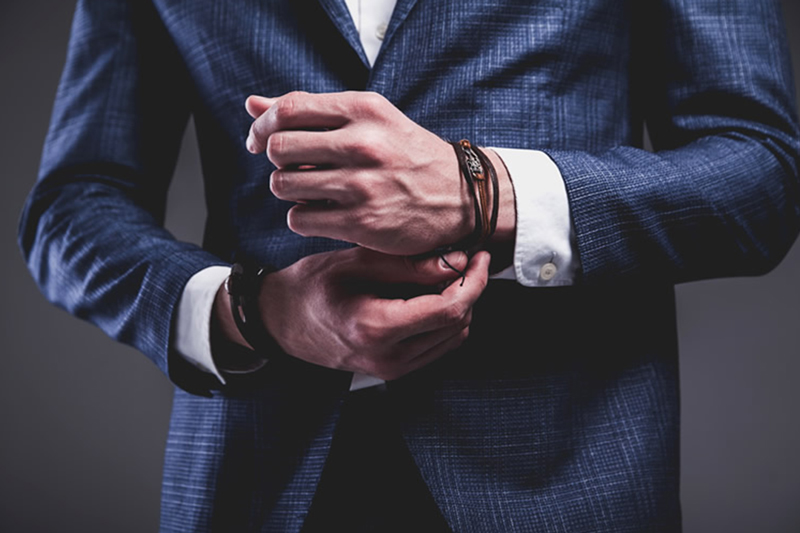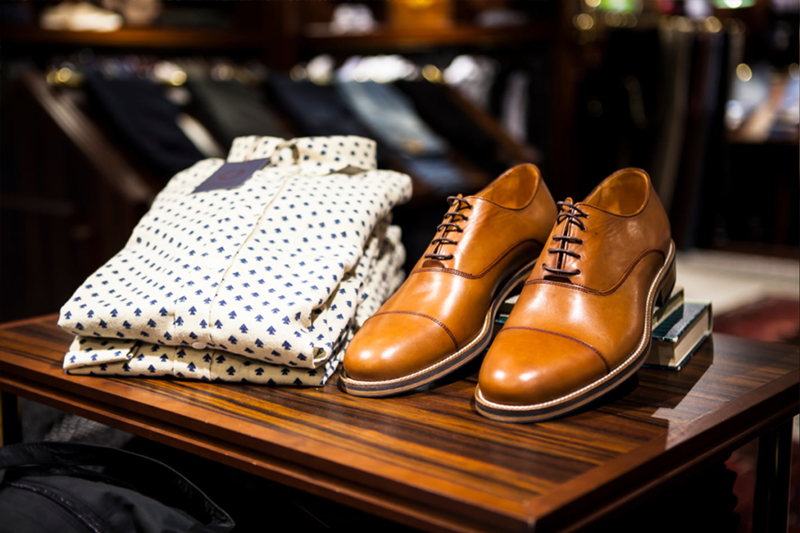 Building A Successful Wardrobe
I'll teach you how to organize your closet effectively
I'll figure out garments to keep and which ones to discard
We'll expand your wardrobe with just a few new pieces
I'll teach you about mixing and matching colors and textures for maximum impact
With follow-up services, every spring and fall, I will do a review and edit of your wardrobe
We will update your wardrobe each season by adding integral pieces for taking you from winter to summer
Haberdashery and Tailoring
I will teach and show you:
How to alter the personality of a suit with ties, belts, shoes and hats
How to expand your wardrobe with belts, shoes and ties to keep things fresh
Advantages and disadvantages of various fabrics
How to maintain and care for your ties, hats and shoes
The do's and don'ts of accessorizing